The Best All Purpose Cleaner that is Safe for Kids and Pets
Your toddler just smeared SunButter all over the front door window, the dog puked on the rug, and there's something sticky all over the kitchen floor.
No way do you have time to start rummaging around for a glass cleaner, a carpet cleaner, and a tile floor cleaner!
Your busy life doesn't have time for complicated cleaners.
YOU NEED:
ONE All Purpose Cleaner
that you can trust to clean AND to be safe for your babies and your fur-babies.
---
Full disclosure: I purchased Force of Nature before I started my blog so I was not an affiliate then, but I am an affiliate now so if you purchase through my links, I receive a commission (which helps to keep this blog afloat:-) You can read the full affiliate disclosure here.
---

Short on time? Save to Pinterest now and you can read about the Best All Purpose Cleaner later!
What is a Good All Purpose Cleaner?
Protect your family from the virus & toxic chemicals with the Force of Nature Starter Kit.
A cleaning product has to meet several requirements to be the lucky one chosen for my messy household!
Must be effective to clean a wide variety of messes and surfaces
Needs to kill harmful germs without harmful chemicals
Eliminates icky odors
It MUST be safe for my family and pets
Must not have an unnatural scent
Safe for sensitive skin and allergy sufferers
Safe for the environment
And I'd like for it to be reasonably priced as well. I certainly don't mind paying a little more for a an all purpose green cleaner that meets my standards, but it has to be a fair price tag.
After all, many cleaning products can be eliminated if you have one heavy duty all purpose cleaner.
A good all purpose cleaner will save you time and will definitely save you money.
Do I Need a Chemistry Degree to Have an All Purpose Cleaner?
In my attempts to safely clean and kill germs in my home, I have tried countless DIY cleaning recipes. But, I never was completely satisfied with the results of my homemade cleaning concoctions.
It's a little bit of a hassle to pull out a bunch of supplies and mix up cleaners. I can never remember the measurements or ratios of the ingredients and it ends up taking forever!
I'm more than willing to endure such hassles in order to keep my family healthy, but I'm always hopeful when I see a newly advertised natural cleaner with big promises!
From time to time, I used to buy and try whatever new cleaner claimed to be "natural" and "non-toxic"–even with the outrageous price tag.
Time after time:
I was disappointed.
After one use, I sounded like Wheezy from Toy Story and had a pounding headache.
Then, I was left with a practically full bottle of expensive cleaner that I can't even use.
CLICK TO READ: 7 Home Cleaning Hacks to Make Cleaning Faster and Easier
I Just Want an All Purpose Cleaner…What's a Girl to Do?
Meet the only cleaning product with no added fragrances, dyes, surfactants or preservatives. That means no allergens, no irritants! Shop now!
When I started seeing ads for the cleaner called Force of Nature, I was intrigued, but very skeptical.
They make bold claims but the initial price tag seemed pretty bold as well! I sure didn't want to pay that much money for another cleaner I can't use.
I spent quite a while reading everything I could about the product and how it works and read every review I could find.
When I saw that Force of Nature has a 100% happiness guarantee, I decided to give it a chance. I could have 30 days to test drive.
If not happy, I could send it back for a refund.
CLICK TO READ: Why does My Home Look Cluttered? 5 Things You're doing Wrong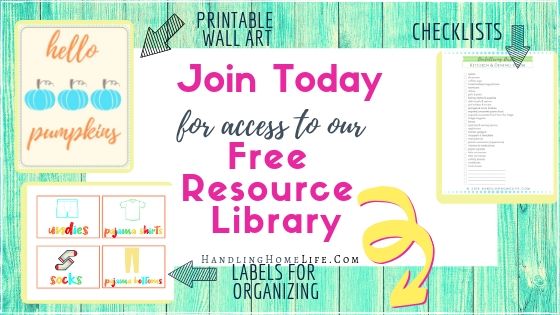 Too Good to Be True?
After poring over all of the info for Force of Nature and reading the reviews, I felt confident that it was a safe and effective all purpose cleaner that would not only clean our messes but also kill harmful germs and viruses in our home.
But, I still had some concerns:
1. Would it have a smell that I wouldn't be able to tolerate?
Vinegar is a safe and effective cleaner but I can't stand the smell of vinegar.
Several reviews that I read said that Force of Nature has a mild bleach smell, so I was a little apprehensive since ANY smell of bleach makes me ill.
Having the option of a full refund gave me peace of mind just in case I couldn't tolerate the smell.
Thankfully, it doesn't smell like bleach to me.
The smell is hard to describe and I don't always even notice it. Every now and then I will catch a whiff but it just smells "clean".
When I want my kitchen to smell lemon-fresh or my laundry to smell of lavender, I use organic essential oils.


CLICK HERE TO READ: Laundry Tips to Conquer Family Laundry in One Day a Week
2. Would it leave some type of annoying residue behind?
Years ago I spent a fortune on a cleaner that was safe and effective….
But, It left a slightly sticky film on everything! And you weren't supposed to rinse the cleaner off of the surface because it wouldn't kill the germs properly.
I can happily report that Force of Nature does NOT leave any residue behind and doesn't require rinsing either.
The best part?
For the first time EVER, I'm able to easily clean my home without becoming ill and without compromising my family's health with toxic chemicals.
Protect your family from the virus & toxic chemicals with the Force of Nature Starter Kit.
I love not having to drag out all of my cleaning ingredients and mix up cleaners. Force of Nature has replaced all of those!
I use it to clean everything and it's completely safe to use around the kids and pets.
CLICK TO READ: Best Cleaning Tools for Your Home
I use it to clean:
floors
windows
dishes
sippy cups and parts
bath toys
travel cups and straws
showers
toilets
make up brushes
carpet/rugs
laundry stains
kitty litter box
liquid vitamin dosing syringes (Beckem goes through a lot of these)
toothbrushes
sinks
countertops
stove top
dusting/cleaning furniture
smelly shoes
trash cans
appliances
car seats
lunch boxes
backpacks
yoga mat
reusable shopping bags
toys
kitchen sponges
car interior
I really meant everything!
The only other cleaner I've needed since switching to Force of Nature is baking soda. I make a paste with the Force of Nature and baking soda and use it to clean the oven and pots and pans.
I use microfiber towels to wipe almost every surface when cleaning. For tougher spots, I use a magic eraser.
CLICK TO READ: Live on One Income to Be a Stay at Home Mom
Take a peek at some other home cleaning articles I think you'll love❤
BEFORE YOU LEAVE….will you do me a BIG favor?
If you liked this and thought it was helpful, I'd be so very grateful if you could save it to Pinterest or Facebook? It lets the search engines know that I provide quality content and helps keep my website alive.
Your support means so much to me! Thank you!