Let's face it. Sometimes, life can get stinky. Do you know how to get rid of odors that are stinking up the things in your life?
Maybe your house smells terrible from the pets and kids. Possibly the odor from your car is straining your morning commute.
I've gathered some of the best ideas you can use to get rid of all the stinky smells…
SHORT ON TIME?
SAVE TO PINTEREST NOW TO READ ABOUT HOW TO GET RID OF ODORS LATER!
---
This post may contain affiliate links meaning that I may earn a small percentage (at no extra cost to you) if you make a purchase through a link that I share. See full disclosure.
---
Smelly Cat, Smelly Cat….Eliminating Pet Odors
If pet odors from your little fur babies are stinking up your home, look no further!
Click below to learn the best cleaning tips to eliminate the most common stinky pet smells.
How to Get Rid of Odors in the Car
It stinks (literally!) to hop in your car and almost suffocate from the smell! Take note of the clever cleaning hacks to cure the stench.
Your ride will be smelling fresh and clean in no time!



How to Clean Stinky Odors from Shoes
A problem we all have to deal with at some point…learn the best way to eliminate the shoe-stink at the source.
There are lots of ways to remove the unpleasant smells from all types of shoes.
Being the mother of four boys, I need all the help I can get with stinky shoes!
What will Neutralize Odors in the Carpet?
If you have kids, chances are, you will have to deal with carpet odors at some point.
If you have pets, I can pretty much guarantee you will!
We are slowly removing the carpet from our home and replacing with wood laminate floors. I hate dealing with carpet. It's so much easier, faster, and more sanitary to clean hard floors versus carpet.
But, since I still have several rooms with carpet, I need the best carpet cleaning solution for getting rid of the stink.
Make sure you have these must have cleaning tools to make cleaning easier.
How to Eliminate Odors from Smoke
Smells from smoke are extremely intrusive and difficult to remove.
Maybe you inherited items from your sweet great grandma who smoked a pack of cigarettes a day. Or your fireplace smoked up your favorite throw pillows.
Whatever the cause, there actually are efficient ways to remove the disgusting smell of smoke from your home.
Remove Urine Odors from Mattresses
If you have little kids, a pee accident on the mattress is surely inevitable. Cleaning the mattress quickly will wipe out the urine odor.
Find out how below:
And you can clean almost any mess or stinky smell easily when you have the best all purpose cleaner in your hands.
How to Get Rid of Odors from Sink Drains
All drains can get stinky from time to time, but there are lots of ways to keep the gross sewer drain smells managed.
How to Get Rid of Odors of Musty Clothes and Towels
If musty odors are haunting your laundry dreams (okay, hopefully you're not dreaming of laundry!), rest assured, there are ways to freshen things up.
We can't always completely avoid musty smelling towels, especially in high humidity environments.
One common culprit is when we leave damp laundry in the washer for too long. You can avoid this problem by implementing these laundry tips.
Then read below for fantastic methods that will remove the musty smell from your clothes or towels.
How to Get Rid of Odors in the Kitchen
The kitchen can be the source of many smells.
The comforting smell of an apple pie in the oven can make the entire house smell wonderful.
But there are many icky smells that can live in the kitchen too.
You will want to know all of the cleaning tricks to keep the kitchen trash, sponges, garbage disposal, and all of the gross kitchen stink under control.
CLICK HERE TO READ: organize your kitchen cabinets
How to Get Rid of Musty Smells in Your Home
Towels are the only thing that can start smelling musty.
If you have an offensive musty smell in your home, it's important to find the source of the odor. Then, learn how you can eliminate musty smells for good.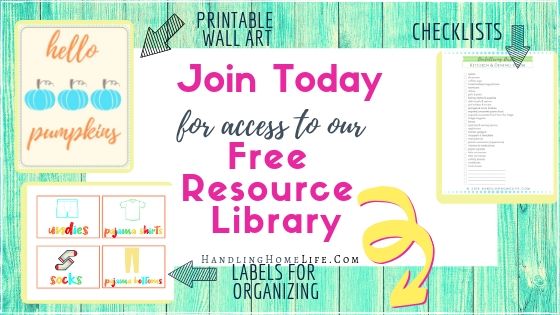 BEFORE YOU LEAVE….will you do me a BIG favor? If you liked this and thought it was helpful, would you share to Pinterest or Facebook? It lets the search engines know that I provide quality content and helps keep my website alive.
Thank you SO much!!