School is out and summer weather is definitely here! If you're like me, you need to find some summer fun for kids!
It can be a struggle to come up with summer activities that your kids will enjoy while also staying safe in the summer heat.
If your children have heat sensitivity, then you know how difficult it can be to keep them entertained when the temperatures outside begin to rise.
Be sure to read my post How to Manage Heat Intolerance if you or your kids suffer during the hot months.
Here are some of our favorite outdoor and indoor activities for kids during the summer season so they can have fun without overheating!
---
This post may contain affiliate links meaning that I may earn a small percentage (at no extra cost to you) if you make a purchase through a link that I share. See full disclosure.
---

SHORT ON TIME? SAVE TO PINTEREST NOW & READ ABOUT SUMMER ACTIVITIES FOR KIDS LATER!
Summer Fun for Kids—Summer Safety
Our home is in Texas, and the summer day temperatures can reach unbearable levels.
For playing outside, we have to go out early in the morning or late evening, which is still pretty darn hot.
Stay Cool and Hydrated
Make sure everyone stays hydrated with plenty of cold water to drink.


These BPA-free water bottles hold 14 ounces each making them the perfect size for kids. I love that it includes a little tray to keep the water bottles organized in your fridge.
Cooling towels are another way we survive the hot summer days. We take them with us everywhere we go during the July/August heat.
Summer Safety–Skin Protection
For the kids, I usually use the Babyganics brand and it has been great, but I'm giving this sunscreen a try when it's time to reorder.
For myself, I like this facial sunscreen . It's fantastic for my super sensitive skin.
What can you do for fun in the summer?–Outdoor Summer Fun for Kids
After you are prepared to stay cool and hydrated, it's time to find some fun things to do while soaking up the vitamin D.
Water Guns and Water Balloons
I don't know many kids who don't LOVE water guns! Fill the water guns, super soakers, and water blasters and have some summer water fun!


Water balloons are another summer staple that kids will have a blast with. These are 'self-sealing' water balloons which sounds like the way to go!
Be sure to check out this post from 'Blessed Beyond a Doubt' for 20 fun water balloon games for kids.
Your kids will be entertained for hours!
Summer Fun for Kids–More Water Fun
We have bought one of these pools the last 3 summers….best money ever spent! It's not the most durable, but we've had no trouble with it lasting the entire summer.
Sprinkler splash pads
are fun for everyone! Even the pets may like to join!


Bubbles and Sidewalk Chalk
Kids thoroughly enjoy playing with bubbles and being little sidewalk artists. So when summer is approaching, I make sure to stock up on Lots and lots of bubbles
!
Car Wash
Lame, I know, but the kids think it's a blast to wash the car! And what a productive way to stay cool in the heat 😉
So grab the buckets and sponges….and make sure to use non toxic cleaners
so the little ones stay safe while they work.
This is the cleaner that I use for everything and never have to worry about our health being compromised.
For some bubbly suds, just add a bit of dish soap to the bucket.
CLICK TO READ: The Best All Purpose Cleaner to Start Using Today (Safe for Kids)
Summer Fun for Kids: Cool Treats
Don't forget some yummy!
This is the time for those messiest snacks since the kids are outside with access to sprinklers!
Making your own ice cream or frozen yogurt couldn't be easier with the modern ice cream makers.
And homemade popsicles are a summer necessity!
You can make refreshing treats that are healthy too!
Don't forget a relaxing place to sit and cool off with that homemade treat.
And remember to have plenty of outdoor storage for all of your summer toys
.
CLICK HERE TO READ: Why I Don't Make My Kids Share
---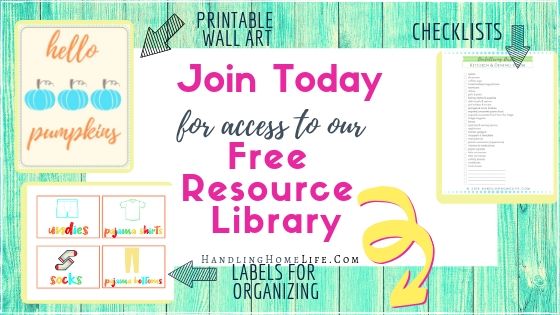 ---
Summer Fun for Kids Indoors
When you've had all the outside fun you can take, it's time to move the party inside.
The boys LOVE their Cocoon Swing–especially Beckem.
We have it hanging in his bedroom and it is used every single day.
Spinning and swinging is extremely helpful to regulate Beckem's nervous system so we try to always swing right before Speech Therapy.
On the other hand, Adler becomes completely overstimulated by swinging and spinning.
Leave it to my twins to be complete opposites with everything!



Fine Motor Fun-Theraputty
Theraputty is a hit with my boys!
We use fun little beads that they smash into the putty. These animal beads are fun and alphabet beads are great to practice making words and perfect for strengthening fine motor skills.
Play Dough
Play Dough activities also bring hours upon hours of indoor fun no matter the season.
Kinetic Sand
The boys love to play with Kinetic Sand. I put the sand and sand molds into a tub like this with a lid.
Hammering Fine Motor Activity that kids LOVE!
Mess Free Art
We have gotten so much use out of our Aqua Doodles!
You just fill the little marker/pen with water and draw on the doodle mat. Then, it dries and you can do it all again.
We also use paint brushes dipped in water to paint on the doodle mat.
Another popular mess-free art activity:
And there are tons of the mess free coloring pages to choose from
or you can even get blank pages for mess free drawing.
More Indoor Summer Fun for Kids
This 4 way Tunnel is a definite boredom buster. It's extremely durable and folds up easily for storage.
Add a tent and let imaginations take off!



CLICK TO READ: HOW TO CELEBRATE WITHOUT A PARTY: SPECIAL BIRTHDAY IDEAS FOR KIDS
CLICK TO READ: BEST GIFTS FOR 5 YEAR OLD BOYS
LOTS of good books!
This is Beckem's fave right now, and both boys enjoy the Disney Character Encyclopedia.
Some other popular books this summer:
Screen Time Fun
After playing outside in the summer sun, it's nice to relax indoors for some screen time. I'm always looking for educational ways to incorporate the screen that are still super engaging.
The Amazon Free Time Subscription simplifies screen time for busy moms!
Kids will have access to thousands of books, tv shows, movies, educational apps, Audible books and games.
Kids can also enjoy fun music playlists, ad-free radio stations, Audible books, and kid's skills on Echo devices.
The very best part is how easy it is for parents to filter and customize everything for each individual child.
You are able to access all of this content with Kindle, Fire, Android, and iOS devices.
Try the 1 month free trial….I KNOW you'll love it!


What summer fun for kids activities do your kids love? Be sure to tell me in the comments!!
BEFORE YOU LEAVE….will you do me a BIG favor?
If you liked this and thought it was helpful, would you share to Pinterest or Facebook? It lets the search engines know that I provide quality content and helps keep my website alive.
Thank you SO much!!