Summer usually means family fun outdoors. But what if you have heat intolerance?
And live in Texas?
Our summer temps reach 100 degrees (and higher) combined with high humidity. That, my friends, does NOT mean outdoor fun.
It equals absolute misery.
Moving to a milder climate isn't an option for us and we can't realistically stay indoors with our air conditioning 24/7. So how can we manage the misery of hot summers?
Short on time? Pin now and you can read about How to Manage Heat Intolerance later!
---
This post may contain affiliate links meaning that I may earn a small percentage (at no extra cost to you) if you make a purchase through a link that I share. See full disclosure.
---
What is Heat Intolerance/Heat Sensitivity?
Many people enjoy the warmer weather, but for those with heat sensitivity, it can be downright unbearable. Heat intolerance means that your body isn't able to cool itself properly which prevents you from adjusting to changes in the surrounding temperature.
What Heat Sensitivity May Look/Feel Like:
blurred vision
headache
nausea/vomiting
may sweat profusely or not at all
dizziness/feeling faint
weakness
muscle cramps
irritability/altered behavior
rapid pulse
heart palpitations
flushing
lethargy
RELATED: For easy ways you can boost your kid's immune system, be sure to read my post: 9 Ways to Strengthen Kids Immunity
What causes Heat Intolerance?
Heat intolerance can have many various causes such as neurological disorders, hormonal disruptions, genetic disorders, medications, or autonomic dysfunction to name a few.
Many kids with Sensory Processing Disorders (SPD) also suffer from heat sensitivity.
One my twin boys, Beckem, had open heart surgery when he was 4 months old and had many other health difficulties.
Genetic Reasons for Heat Sensitivity
He was later diagnosed with an extremely rare syndrome called KAT6A (and also has the gene mutation that causes X-Linked Hypohidrotic Ectodermal Dysplasia (XLHED)), so I think it's safe to say that his heat intolerance is caused by a genetic disorder.
I have also been unable to tolerate hot weather since I was a little girl.
I had no idea why all of my friends and cousins could play outside for hours, but I was miserable. It wasn't until five years ago that I learned why.
I was diagnosed with Ehler's Danlos Syndrome (EDS), & Postural Orthostatic Tachycardia Syndrome (POTS), and I have the gene mutation for XLHED.
The odd thing is that Beckem's KAT6A disorder is a spontaneous genetic mutation not carried by either parent (all the KAT6A cases diagnosed so far have been spontaneous). So I assume our having the extreme "heat intolerance" in common is due to the shared gene mutation that can cause XLHED.
His twin brother, Adler is also very sensitive to the heat, but he will let me know if he's too hot. Beckem, on the other hand, will push too far, so I have to watch him very carefully.
How Can We Manage Heat Intolerance?
First and foremost, you must think and plan ahead for all activities in order to minimize outdoor exposure when it's hot. You definitely don't schedule a trip to Disney in July!
During the summer I try to plan our appointments and errands for as early in the morning as possible.
Same for outside play time.
Make certain you recognize your (or your child's) level of tolerance. Your kids may only be able to play outside for 5-10 minutes and then need to rest indoors to cool off.
Proper hydration is critically important! Make sure to drink plenty of hydrating fluids. Read my

post here

for ideas to make a healthy smoothie that will keep your kids cool and healthy!
How to Keep Cool Indoors
Air Conditioning is a MUST and fans are helpful as well. Our electric bill is ridiculous during the summer months!
But, if your air conditioning breaks in the middle of a Texas July and can't be repaired for days like ours did two summers ago, here are some ideas:
Wear loose, light clothing (the kids just wore their undies!) and mist your skin with water
Let the kids play in a cool bath.
Flexible ice packs placed on your neck
Fans
Drinking cold fluids
Frozen fruit treats
Since the repair couldn't happen quickly, we ended up purchasing a small ac window unit and placed it in the master bedroom. This was a life saver!
---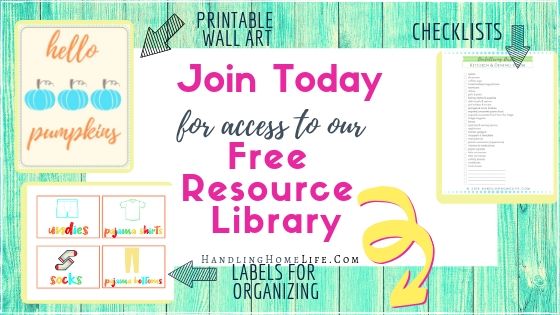 How to Minimize Heat in the Car
You can use windshield shades like these that help reduce the temperature inside your car if it must be parked in the sun.
Remote starting your car so the AC can begin cooling before you leave is a helpful too.
Window shades that attach to the side windows may help keep the kids cool in the backseat when driving. I never had much luck with these because my kids would rip them down!
A car seat cooling liner can be really helpful to keep the kids comfortable while strapped down in car seats.
Small portable fans have been a necessity. I have bought several and this one has lasted the longest.
Have ya'll seen The Noggle? If your car doesn't have vents in the back, it might be worth considering.
It extends air from your car's dash vent to the back seat.
Pretty clever!
If you've tried one please leave a comment below and tell me about it!
We also have LOTS of the flexible gel ice packs. We take them with us in the car! These small round ones are handy and this neck ice pack is my favorite.
I use it when taking the boys outside to play and it pulls double duty for relieving my headaches.
Another summer must-have for the car is an insulated bag so you can take along plenty of cold water. I have this cute one in blue.
An alternative to the ice packs are these DIY Superhero rice packs. Throw them in the freezer and they are perfect to grab and take in the car.
RELATED: Mom Purse Essentials: What Smart Moms Keep in Their Handbag
Other Ways to Manage Heat Sensitivity
We have several of these cooling towels and they work surprisingly well! Little handheld misting fans are super useful too.
Use of a cooling vest may be a good option for some people.
We have not tried one, but many people find them to be helpful.
What strategies do you use to beat the heat? Leave a comment to let me know!
BEFORE YOU LEAVE….will you do me a BIG favor?
If you liked this and thought it was helpful, would you share to Pinterest or Facebook? It lets the search engines know that I provide quality content and helps keep my website alive.
Thank you SO much!!
All content here should be considered as opinion only. Always seek the advice of your own health professional for any questions or concerns you may have regarding your health or the health of others See full disclaimer.