I'm sure we can all agree on how important it is to read books to young children. But, should we be reading to our newborns? Yes! It's never too soon to read and you might be surprised to know how many great books for newborns there are!
SHORT ON TIME? SAVE TO PINTEREST & READ ABOUT BOOKS FOR NEWBORNS LATER!
I realize that it may not come naturally to some parents to read and interact with a tiny little baby who isn't reciprocating at all! You may even think it's silly or unnecessary since the wee-one may not even appear to care!
Let me (and the research) assure you; your baby is benefiting immensely when you read to him or her. You are stimulating brain development for your child and providing the foundation for lifelong literacy and communication.
When to Start Reading to New Babies?
I was a first grade teacher during my pregnancies so as I was reading to my students each day, I was simultaneously reading to my babies while they were still in the womb!
It's seriously NEVER too early to read books to babies! If you are expecting, I encourage you to start reading to your baby now!
You just might find yourself calming a fussy baby in a few months by reading that same familiar story that he heard from inside you.
RELATED: Sleep Problems in Children: Solutions that Work
Why Read Books for Newborns?
Strengthens bonding
Enhances cognitive development
Begins to build foundation for love of literature & reading
Enhances emotional development
Boosts future vocabulary and reading skills
Stimulates brain development
Builds receptive language comprehension
Research is solid that reading to our babies has profound and long lasting benefits to their development.
By reading to your newborn baby, you also give him the chance to hear his favorite sound in the entire world—your voice.
When we read books for newborns, we are stimulating their cognitive development in many ways and building a love for literature and reading.
Tiny babies also reap the benefits of the close, loving interaction as we read and talk to them. This connection is essential for the emotional health and development of babies.
Research has also found that regular and frequent reading to infants gives a direct boost to their vocabulary and reading skills four years later.
What I Know
Speaking from personal experience, I can firmly agree that reading to babies on a regular basis has a pretty amazing impact on development!
All four of my sons have had exceptionally advanced vocabularies as tiny toddlers and they all began reading without any direct reading instruction.
Even sweet little Beckem, one of my twins who was born with an extremely rare disorder called KAT6A and is minimally verbal, was reading at age 3 and has amazing comprehension abilities!
I just had to be creative and find ways for Beckem to show us all that he knows!
RELATED: How We Save Money So I Can be a Stay at Home Mom

It's not just about the books
Babies are certainly benefiting immensely when we share books with them, but it's not just the words we are reading that is enhancing their cognition.
Experts have shown that exposing little ones to early stimulation and regular interaction gives babies brains a boost in development.
So we want to not just read books to our babies, we must talk about the story and describe to baby what is happening in the book.
We all know how critically important for child development it is to talk to babies. However, it may not always be easy to know what to say to a baby who can't speak words back to us.
Sharing books together is a way to bridge that gap and have meaningful conversations with infants.
More Reasons It's Important to Read to Babies
Reading to infants and toddlers is also linked to their development of early literacy skills.
They begin to recognize that print represents spoken words, and they discover that letters represent words.
Little ones will learn how to hold a book and upright and turn the pages….how to start at the beginning of a book and move through it from left to right.
I have first hand knowledge that these simple beginning book skills don't come naturally to children. I've had first graders over the years who didn't know how to hold a book upright and had no concept of print at all.
These early book skills are developed by sharing and reading books every day from the very beginning of life.
And simply providing a home full of books for children is not the same as reading and sharing those stories together.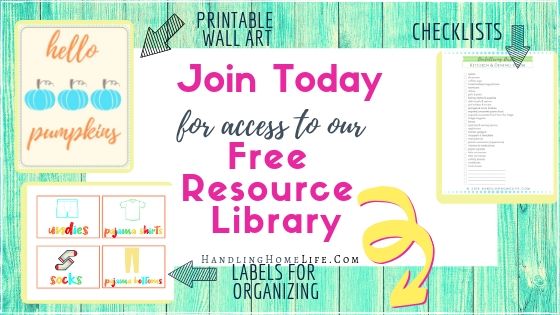 ---
This post may contain affiliate links meaning that I may earn a small percentage (at no extra cost to you) if you make a purchase through a link that I share. See full disclosure.
---
What are the Best Books for Newborns?
I believe that reading anything to infants is better than reading nothing at all, but there is some research that suggests that reading books appropriate to the child's developmental level has more of an impact.
This recent study shows the importance of sharing the right books at the right time with our children.
So the books you are reading to a newborn will be different than the books you share with your 12 month old.
At birth, a baby's retina isn't completely developed yet, so she's only able to see large contrasts between light and dark colors. This is why books with black and white contrasting images
are so popular for infants.
In fact, experts tell us that the best way we can stimulate baby's visual development (therefore brain development) is to show him black and white stripes or light and dark contrasting colors.
Research has shown that the black and white contrasts send the strongest visual signals to baby's brain.
So even though the black and white images may not appeal to us adults, they have very powerful benefits for baby.
RELATED: How to Organize Kid's Books
How to Read to Babies?
Now that we know newborns will visually benefit most from light and dark contrasting colors, we can choose some of baby's first books!
This book, LOOK LOOK!, is one of the best board books for babies. It has very few words, but that doesn't mean you don't have the opportunity to verbally engage with with your infant!
The twins LOVED black and white 'brain books' when they were newborns. I would prop one open for a baby to look at while changing the other baby's diaper.
Then I would read the book to them while holding the book close to their face so they can see the black and white illustrations.
Here is How Reading to a Newborn Might Look:
One page of the book, LOOK LOOK!,has a picture of a hand and a butterfly and simply says:
"Look! Hands reach"
My reading might sound something like:
"Look! Hands reach!" (as I point at each picture and say what is happening)

"This hand reaches for a butterfly….Look!….Butterfly! Look!….Hand!" (then I would take a baby hand into mine and say:)

"Look!….This is Adler's little hand! Adler's hand can reach!

Look!… This is Beckem's little hand! Beckem's little hand can reach!"

"Adler's hand can reach for the butterfly! Beckem's hand can reach for the butterfly!"

"A butterfly is a beautiful insect…..insects have six legs! How many legs does Beckem have? Let's see…." (touching each leg so he makes the connection between the word leg and his actual leg)

"One little baby leg, two little baby legs! Beckem has two legs! Let's see how many arms Beckem has….one baby arm, two baby arms! Beckem has two little arms and two sweet little legs!!! Let's see how many legs Adler has….."
I think you get the idea!
So even though the book only has a few words, you are still reading a beautiful story to your newborn baby.
This is fostering baby's emotional, cognitive, and visual development!
Best Books for Newborns…It's Black & White
The book, BLACK & WHITE, is perfect for little baby brains!
This book is sturdy and folds out like an accordion so it can stand on it's own. This makes it the the ideal visual stimulation for tummy time or diaper changes.
This is definitely one of my favorite books to include in baby shower gifts! Your little one will certainly treasure this book beyond the newborn stage!
Hello Little Baby Face!
This book Hello Baby Faces is absolutely precious!
All babies love to look at faces! These high contrast, simple illustrations of various faces are so entertaining to infants!
And this book lends itself to such engaging conversation with baby!
You can talk about family members, feelings, facial expressions and emotions, make comparisons with short hair vs long hair—young vs old….
…You could talk to your baby all day with this adorable book!
Cherish This Time with Your New Baby
I hope this gives you a good start for choosing books for newborns and ideas for how to read to your new baby.
You will be making precious memories while boosting your baby's overall development.
What's your favorite book to read to your baby? I'd love to know!
If you liked this post, I'd be so very grateful if you could save it to Pinterest so others can benefit! Your support means so much to me!
While you're at it, I'd love if you follow me on Pinterest for more ideas like this!
---
All content here should be considered as opinion only. Always seek the advice of your own health professional for any questions or concerns you may have regarding your health or the health of others See full disclaimer.
---