Farmhouse decorations for the bedroom! Great ideas on how to decorate a bedroom farmhouse style. Lots of shabby chic farmhouse bedroom ideas as well as simple farmhouse décor for the bedroom ideas on this page. Such gorgeous and simple farmhouse décor for the bedroom.
Who says you have to live out on the farm to decorate your home with farmhouse style? Homeowners in all areas are embracing the casual, homey farmhouse decor style. Bedroom farmhouse decor is timelessly on trend wherever you may live.
If you need bedroom farmhouse decorating ideas, you have arrived! And the bedroom is the perfect spot to create a clutter free, relaxing, and comfortable space–the room where you begin and end each day.
Here are gorgeous farmhouse bedrooms from around the web to inspire you.
This post may contain affiliate links meaning that I may earn a small percentage (at no extra cost to you) if you make a purchase through a link that I share.  As an Amazon Associate I earn from qualifying purchases. See full disclosure.
---
SHORT ON TIME? PIN NOW TO READ ABOUT BEDROOM FARMHOUSE DECOR LATER!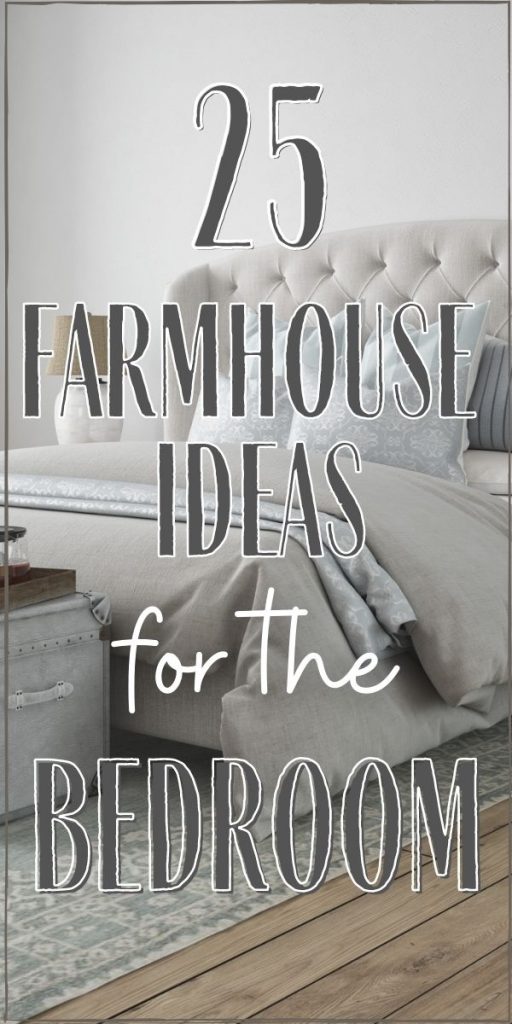 1 Farmhouse Metal Bed with Black & White Framed Wall Display
2 Gorgeous Farmhouse Shiplap Wall and Neutrals
3 Modern Farmhouse with a Splash of Color
4 Luxurious Farmhouse Chic Bedroom
5 Natural Textures for Relaxed Farmhouse Bedroom Style
6 Classic Whites with Canopy Bed
7 Warm & Homey Farmhouse Bedroom for Kids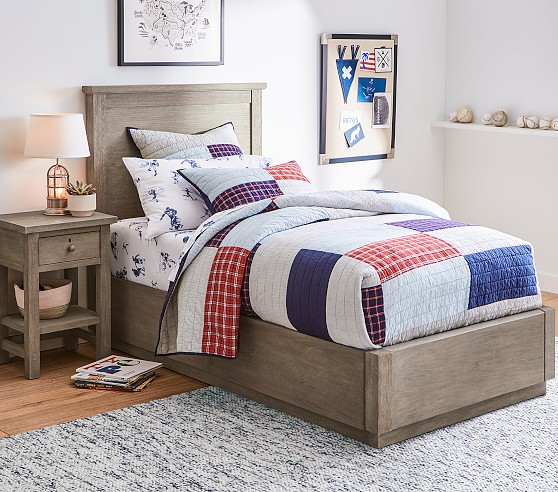 8 Cozy Textures & Neutral Colors for Timeless Farmhouse Style
9 Farmhouse Shiplap, Stripes, & Textures are Definitely Better Together
10 Farmhouse Elegance & Textures Galore!
11 Farmhouse Sign Bedroom Decorating Ideas
12 Romantic Farmhouse Chic Bedroom
13 Mixture of Wood and Metals for Farmhouse Bedroom
14 Clutter Free Country Chic Bedroom Style with Vintage Quilts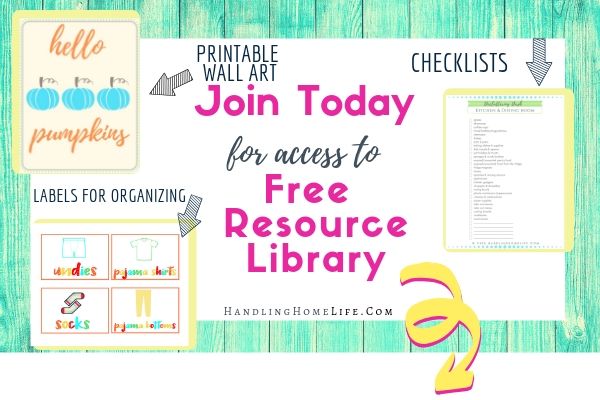 15 Soft Color Palette and Layers of Fluffy Textures for a Cozy Farmhouse Look
16 Modern Farmhouse Bedroom Style
17 Vintage Farmhouse Bedroom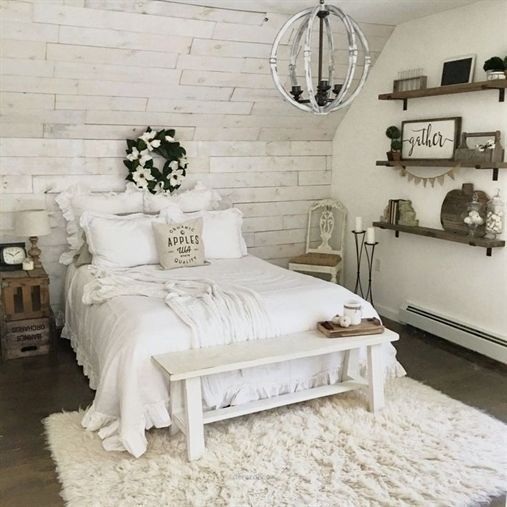 18 Plank Wall adds Character to a Farmhouse Bedroom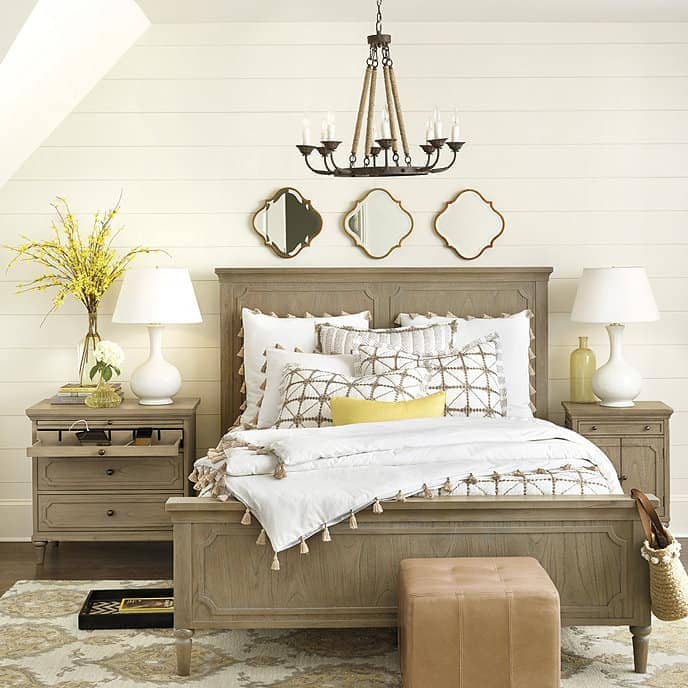 19 Mixture of Wood and Metals for Classic Farmhouse Vibe
20 Farmhouse Bedroom Decor with Reclaimed Wood and Classic Stripes
21 Country Chic Bedroom Decor with Natural Textiles
22 Chic Farmhouse Bedroom in Neutrals
23 Weathered Wood and Layers of Texture for Bedroom Farmhouse Decor
24 Farmhouse Kids Bedroom with Natural Light and Vintage Quilts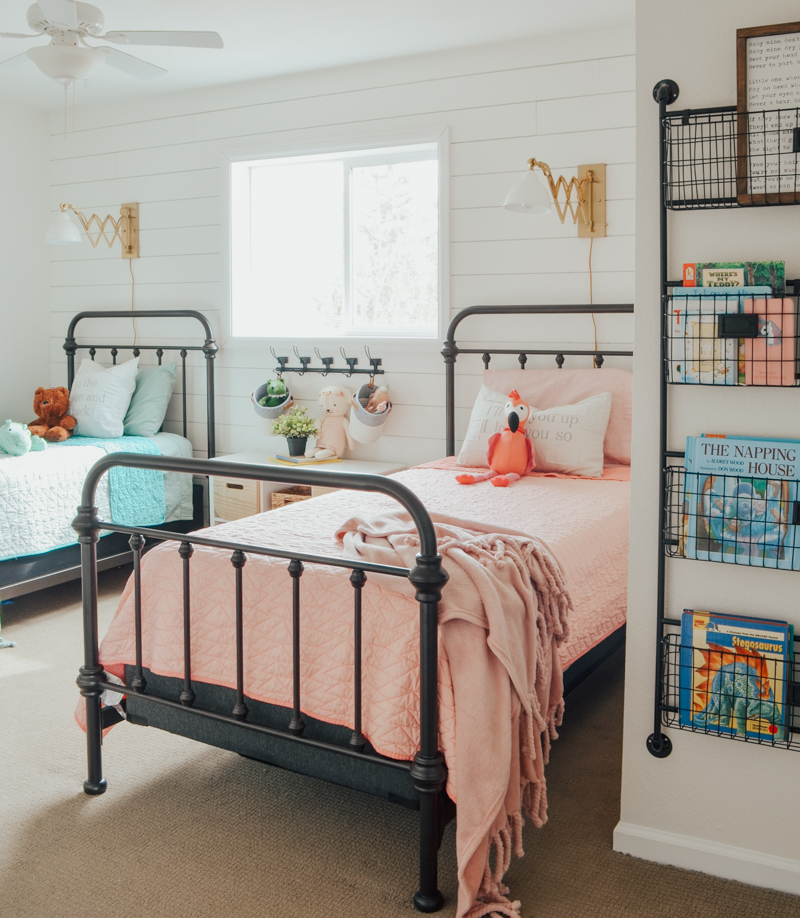 25 Planked Ceiling and a Mixture of Antique Furnishings in this Classic Farmhouse Bedroom
Hopefully this gives you ideas for incorporating bedroom farmhouse decor into your home. Instantly add warmth and casual comfort with a few decorating additions or repurpose a piece of furniture to give it new life.
BEFORE YOU LEAVE…..Will you do me a HUGE favor? If you liked this and thought it was helpful, would you share to Pinterest or Facebook? It lets the search engines know that I provide quality content and helps keep my website alive. Thank you so much!
What farmhouse decorating ideas would you add? I'd love for you to share in the comments!
Take a peek at some other Handling Home Life articles I think you'll love❤!